The Average Cost of Wedding Marquee Hire
.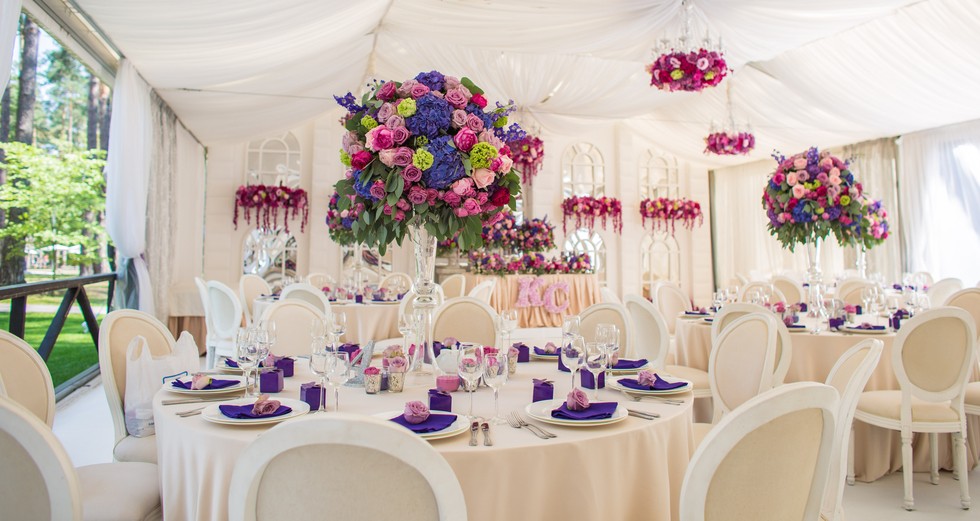 It's no secret that a wedding comes with a pretty big price tag. It is, however, now possible to save some money without compromising on your perfect day. DIY weddings are on the increase and come along with the advantage of being able to personalise every detail. When you can create the venue of your dreams without any limitations why wouldn't you opt for an affordable marquee? Below is a guide to what's available and the average cost of wedding marquee hire in the ever growing marquee business.
What's available
There's now a large range of different sizes and styles to choose from when hiring your marquee, so you might find it to be a much more cost effective choice for your wedding. However, beforehand, you'll need to ask yourself a few questions before you can determine what's going to be right for you. How many guests will be attending? Will you have a dancefloor? How many guests will be seated? The answer to these questions will let you know what size marquee you will need and there's no need to worry about whittling down the numbers, as there are marquees available for over 500 people. Depending on the size of your marquee and it's layout it would be wise to allow between $7,000 and $15,000 for a standard structure and once you've decided how big your marquee will need to be you can move on to the finer details. Would you like a teepee style marquee to compliment your natural landscape of choice or would you like a more classic white marquee to compliment your traditional theme? There are also options to add dividing walls for a truly individualised space. It's important to bear in mind, though, that adding these features will add to the cost of the standard structure cost.
Added extras
Now you've considered the logistics and have an idea of what size and style of structure you'll need the fun can begin. There are all sorts of exciting extras that you can choose to add to top off your perfect day that means you can truly personalise your venue. Before you start it's important to consider that companies will charge you per item so the more guests you have the more it will cost. You'll have the option to choose for a range of different cutlery, chairs, tables and crockery which are basic items you'll need to make your guests comfortable, these items can be hired for as little as $1 per unit. There's also the option to push the boat out and choose from a range of more unique items such as wine barrels, fans, hay bales and signage to really finish off your theme.
Summary
No matter what you envisage for your big day there's a way to make that dream come true with marquee hire. An ideal way for all couples, despite their budget, to customise their venue and make it special for all.