Work Christmas Party Ideas
.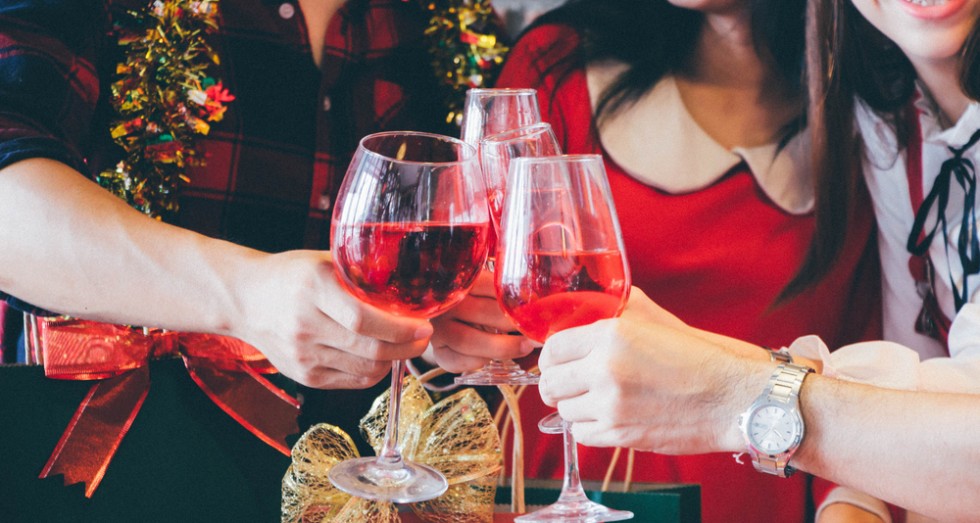 Having the ability to plan work parties and events is a skill that is so underrated. Employers know that they need to celebrate the big and small wins, but often they do not have the time or resources to execute. But don't worry, if there's one thing the team here at Marquee Monkeys' knows , it's how to plan a party, so if you're the person in your workplace who is tasked with event planning, then here is a fail-proof essential work party planner checklist.
Finding a versatile venue for a work Christmas party
Venue hunting can be a long process, as every venue offers a different experience and some are just not appropriate for work functions. Starting your search for Christmas venues in Canberra and all major cities will pay dividends, and if you find more than one that you love you can earmark for future parties. Versatility really is a key criterion, as it allows you the flexibility to have meals, dance, do speeches and other activities that are unique to your business. Venues that have flexibility in set-up and AV capability are a great place to start. 
If you are someone who does not frequent restaurants or bars, then why not try hiring a marquee and enjoy
Catering to every dietary 
These days there is so much more information out there about the types of dietary requirements. Whether you are gluten-free, vegan, vegetarian, dairy-free or any other requirement – you want to be catering to everyone's needs. Before you start finalising your party planning details, send a survey around to your team to get a consensus on what kinds of dietary requirements there are. This is going to be invaluable information as you want to lock in a venue that can cater to these party food needs. 
Mapping out your work Christmas party
Rather than planning a party every time the request hits your inbox, there might be greater value in creating an event calendar. This will allow you to plot out all the key events you know will happen, and you can make a more informed decision about whether or not these additional parties can happen and to what scale. Mapping out your event calendar for the year is also going to be a great budgeting tool that will allow you to better plan and project the office festivities. 
Different work Christmas party formats
There are so many different types of people in an average workplace. A black-tie end-of-year celebration might be exciting for most employees, but there might be some young parents in your office or employees who do not drink alcohol, so hiring a marquee and enjoying a picnic in the park might be the better options. Be sure to include a mix of party formats throughout the year so that you can appeal to everyone's tastes and preferences. 
Some great work party ideas would be:
A group hike or gentle physical activity

Lawn bowls

Murder mystery night

Afternoon BBQ

Virtual trivia (for remote and dispersed teams)
Send a survey out to your team to see which kinds of events they would be interested in, so you can plan ahead for future events. A good mix of social events will ensure you cater to every lifestyle and employee.
Everyone loves a theme
If all else fails, then a theme is a surefire way to get some excitement buzzing around your event. There is no limit to the themes and concepts you can create, so be sure to create a list and make your way through these fun party themes. It's important to remember that your themes do not have to replace your event ideas, and they may even complement them. If you are having a formal event, then make it a masquerade. If you are having a lawn bowls party, then make it a funny dress-up theme to lighten the mood and get your team laughing. 
Do not choose a theme or dress-up concept that could be considered inappropriate to any of your employees or other groups of people. Be sure to check your theme before you release it to your workplace, as you want to be inclusive in your approach.
~
Follow these tips and ideas to prepare for a fabulous event period. Planning work parties can be stressful so ensure that you have the support and resources from other employees or Marquee Monkeys' who are on hand to help you create the perfect venue to execute your grand plans. Give us a call on 1300 934 414 to talk about our range of marquees and marquee hire options!