Best Event Locations For Marquees In Melbourne
.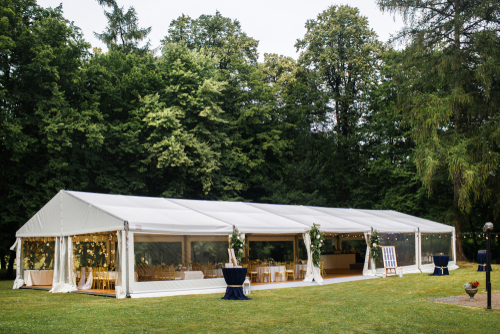 Something about Melbourne makes people want to get together and party. There's a magic in the air that makes the whole city not only love outdoor get-togethers but brings out the best kinds of parties in every kind of suburb. Marquee parties are not just a step up from your standard park or beach party, they have the added benefit of having shade, shelter from rain, and an easy way to spot the event for guests trying to find their way to you. The biggest consideration for your upcoming outdoor extravaganza is the location, and if you read through our list of the best event locations for marquees in Melbourne, it won't even be a difficult decision anymore.
Beaches
Melbourne is filled to the brim with beautiful beaches, and a properly anchored marquee is ideal for a beach setting. The beach has one downside, the lack of natural shade due to the lack of naturally growing sand trees, like palm trees, in Australia. Sure they can grow near the shoreline, but any adventures near the water is always marked by a severe heat from the sun, and usually a bit of sunburn. Our marquees can make this all better, by providing you with reliable shelter from the sun and a place to keep your valuables, as well as a beach marker that's easy to spot from a distance. What sounds better than a group beach party on a hot day?
Parks
Parks are the best if the beach isn't really your scene. Melbourne is home to more parks than seems possible, but parks small and large dot the landscape of suburban Melbourne as well as inner-city Melbourne. Thinking of an outdoor wedding, or large get together? Call all your friends, get some tables and chairs, and set yourself up under a canopy of your own at the East Warburton Redwood national park. Plenty of space, plenty of places to explore, and a sight that you won't forget as long as you live, and it's all within driving distance.
Home
The only thing better than a party at a park full of giant foreign trees is a party you don't have to travel to, so setting up at home is a fantastic idea when you have a backyard that can house your friends and family, and a marquee to shelter them in. Parties at home are great because you can set the rules for the party. Dogs are allowed if you want them to be, or not if you don't, the food and drink selection is entirely up to you, and when you're done you don't have to drive home. Even better than that, you get to pick all of the music, and for these reasons, you don't have to look past your own backyard for the perfect event location in Melbourne.
The quickest way to miss out on an absolutely fantastic marquee party in Melbourne in 2018 is not to organise one yourself, so get out there and set up your outdoor event, invite all of your friends, and revel in the wonders of the outdoor world all from the shelter of your private marquees.