A Guide to Hosting the Ultimate Outdoor Party This Summer
.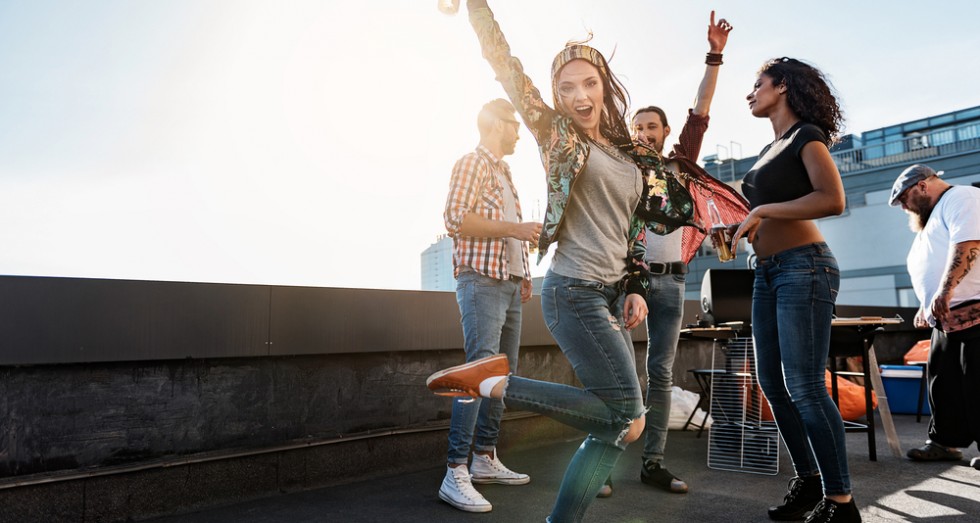 Now that the sun is shining bright, it's the perfect time for everyone to live their lives outside! Whether it's heading to the beach, a festival or hosting a family BBQ, summer is the best time to soak up some rays and get together with our loved ones. If you're looking to host an outdoor party this summer, this is the article for you. Today we will look at how you can go about creating an amazing outdoor extravaganza for your friends and family, all completely incident free. Grab a drink, scroll down and read on to find out more!
      1.   Hire a marque
One of the best friends to any outdoor party is a marquee. Marquees come in various sizes and accommodate a party of 5, or a party of 50. Why a marquee, you may ask? Well, Australia is notorious for having some seriously scorching summer days, and should it happen to hit extreme temperatures on the day of your party, a marquee will ensure that everyone is kept under the shade and away from the harsh rays of the sun. The last thing you want is for your guests to go home looking like lobsters, or even worse, for it to suddenly pour down and have your guests going home a soggy mess. With such unpredictability in Melbourne, it's always best to plan ahead for unforseen circumstances pertaining to the weather. A marquee will cover all your needs when it comes to shielding your guests from the element, so if you're looking to host the perfect outdoor summer bash, this is something you'll definitely have to sign up to!
      2.    Ensure Everyone Stays Hydrated
One of the most important things for an outdoor party is to ensure that everyone stays hydrated. If you're hosting a barbecue and people are guzzling beer or other alcoholic beverages down, be sure to provide them with water as alcohol can dehydrate, and this will be worsened under the hot sun. Provide guests with giant taps of fruit infused water, herb infused water or cucumber infused water that will keep everyone feeling fresh and hydrated all day long. You can also craft your own punch bowl, which is always a fun addition to any summer party. Another fun way to keep everyone hydrated is to offer fruit which has a high water content for everyone to snack on. Some great options include Watermelon wedges, frozen Grapes and frozen juice pops.
      3.    Offer A Variety Of Finger Food
When it comes to outdoor parties, no one is looking to sit down to a 3 course lunch or dinner – it's all about convenient snacks, finger food and portable portions that people can nibble on whilst engaging in conversation or activities with other guests. Some popular finger food options that we recommend are mini tacos, mini sandwiches, sliders, grilled vegetables, chicken wings, shrimp cocktail, meatballs, sausages and anything that guests can either hold in their hands or pile on a small party plate. When it comes to desserts, choose options such as mini cupcakes, fruit salad, ice poles or refreshing fruit tarts and pavlovas which will provide a sweet and cooling ending to any outdoor meal.
      4.    Provide Enough Seats
The key to any successful outdoor party is to provide enough seats for your guests to sit down and relax. Whilst standing and mingling is always great, you still want to make sure that everyone has a spot they can sit down and relax on should they choose to do so. If you don't have enough outdoor furniture to accommodate all your guests, a great option is to rent some plastic chairs which are available at a very affordable price these days. This way, you can ensure that you have more than enough seating and that no one has to stand in their heels for hours on end!
      5.    Keep The Critters Away
Last but not least, you need to keep the critters away when you're hosting an outdoor party. Nothing is worse than being bitten by mozzies when you're trying to have a good time, so ensure that you rid your area of any standing water which is prime location for mosquitoes to breed. You can also provide guests with bug wipe or insect spray, just in case anyone hasn't come prepared. Another great way to keep insects away is to have some fans plugged in and turned on as this creates enough airflow to keep the unwanted visitors away.
_________
We hope that this article has provided you with some invaluable insight into how you can go about hosting the ultimate outdoor party this summer!