Why A Marquee Is Perfect For An Outdoor Christmas Wedding
.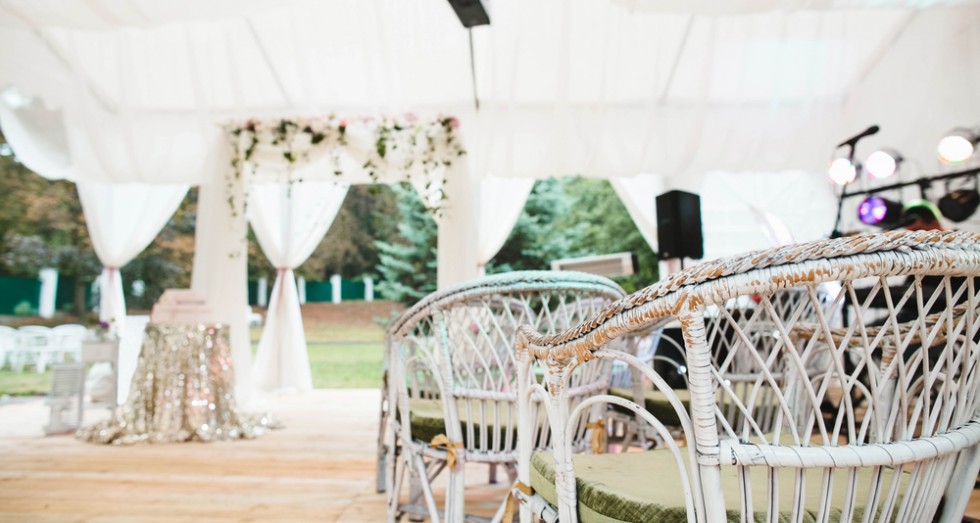 Some years you can be invited to so many weddings that they tend to blend into each other a little bit. It's always those weddings with something a little different that stick in our minds forever. Maybe it's a location wedding, an intimate wedding, or more likely; it's an outdoor marquee wedding. Choosing a marquee is a vital addition to an outdoor christmas wedding, and it will make your big day in the festive season so much more special. Here's why so many more couples are leaning towards a marquee wedding.
Weather proof
There are few things feared more by a bride or groom than the unpredictable nature of the elements. A slight drizzle, torrential rain, and even an overly sunny day can spell the fate of your day, especially around Christmas. It literally puts a damper on the day for you and your guests. Having a marquee at your wedding allows you to play the outdoor Christmas wedding of your dreams, with no fears at all. Don't sacrifice your desires and celebrate your union exactly how you want to outdoors.
A touch of luxury
It's hard to pinpoint why we associate marquees with such luxury. Maybe it feels quite royal, exclusive or it's the white and breezy nature of the event that has everyone feeling a little shiner and festive. Adding a marquee to your outdoor christmas wedding will set your day apart, and when styled accordingly it can set the scene for an afternoon and evening of fun and frivolity. Generally speaking, white is a predominant colour in your bridal decor so a white marquee will contribute to this light and luxurious tone.
You choose the location
If you have a place or area that has special meaning to you and your partner, that is where you should vow your love and become one. A marquee allows you to choose any destination for your wedding, without being tied to a typical venue location. This gives you the opportunity to have your outdoor wedding with views of the ocean, river, rolling hills or city skyline. Scout out the perfect outdoor setting, and simply bring the marquee to the magic.
More cost effective
Cost effective? A wedding? Surely that is an oxymoron, right? When you are engaged you look around to find the right venue for your wedding, and sometimes you look at the quote and can't quite figure out how it all adds up. Choosing an outdoor Christmas wedding complete with a stunning marquee reduces your overheads, and means you are only paying for the menu and the items that will dazzle your guests and contribute to your day in the meaningful way.
You choose the decor
You will be hard pressed to find a blank canvas quite like a breezy white marquee. There is nothing worse than finding the ballroom of your dreams.. Expect for the fact that you hate the wallpaper or there is a view of a car park. Decide on the unique style of your wedding, and set about bringing it to life. Many couples add beautiful chandeliers, festoon lighting, stunning vintage furniture, plus so much more. Your stylist will never stop thanking you for giving them a blank canvas to work their magic and transform your outdoor marquee wedding to whatever you dream of.
Planning an outdoor Christmas wedding is one of the most fun jobs you will ever be tasked with. But it is not without its pressures. Deciding on adding a marquee to your special day will give you the peace of mind and control over weather, location and design. It will also give your big day an air of luxury while actually saving on the cost.