Baby Shower Ideas
.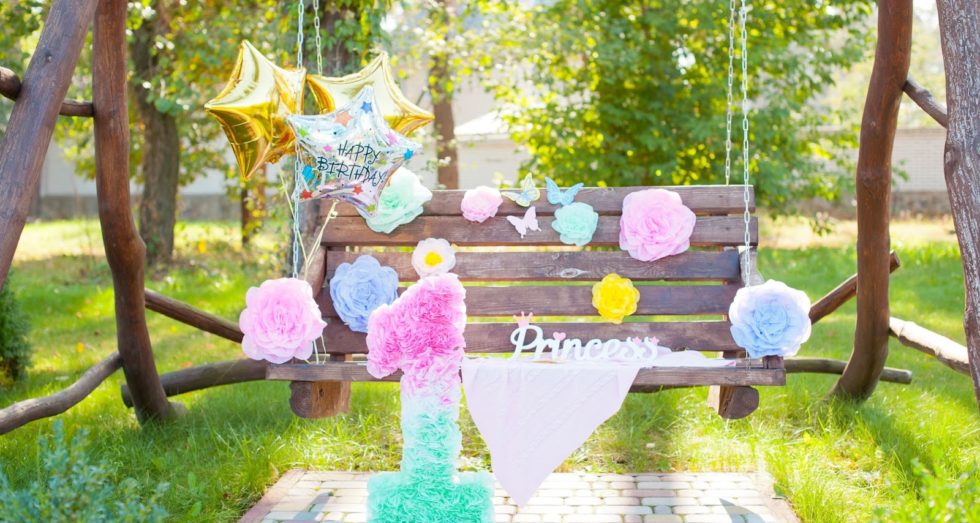 The traditional baby shower is something that feels like it has been around forever. Whilst baby showers as we know them have only been a staple since around the 1940s, people have been celebrating births or pregnancies in one way or another since the dawn of time. So, if you or someone in your life is getting ready for their bundle of joy to enter the world, you may have found yourself asking the same question thousands have asked before you:
"So… What does a baby shower actually involve?"
The fact is, despite most of us having a solid idea of what a baby shower is, fewer are fully attuned to the idea of how one is planned and hosted. Luckily, if you've found yourself looking at an empty notepad with a deer in headlights stare, we're here to help. Marquee Monkeys has helped hundreds of expectant mothers, and supportive loved ones with creating stunning baby shower venues in Melbourne. So, to make the process a little easier for you, let's get into baby shower venues, essentials, preparations and everything in between!
Baby Shower Venues: How to Choose
While you probably have an idea that comes to mind when thinking of baby shower venues in Melbourne, chances are that it's not your only option. In truth, there are no limits to the number of different places where you can have a baby shower. However, there are factors to consider when making the final decision.
For example, the time of year, the schedules of potential guests, the current condition of the mother, the amount of space you will need; all of these and more come into whether or not a baby shower venue is the right fit. After all, you don't want to get a great baby shower venue, only to discover that your guest of honour can't get there or enjoy it due to their pregnancy inhibiting mobility.
So, with that in mind, here are a few options for planning your baby shower venue:
Indoor-Outdoor Venues For Your Baby Shower
Wanting to have a large group? Want to have a natural theme? Just want to enjoy the breeze? Well, very few options can stack up to indoor-outdoor venues for a baby shower, especially in the form of marquees. Whilst I admit we may be slightly biased, we are one of Melbourne's leading marquee hire providers, after all, that doesn't change how wonderful marquee baby showers can be.
Rather than feeling confined to a more traditional venue space, marquees allow you to essentially set up wherever you want, whenever you want (as long as you're not breaching local laws, of course). All of the comfort and beauty of the outdoors, whilst still being protected from the elements: Indoor-outdoor venues for baby showers are always a treat.
Home Baby Shower
Rather than the glitz and glamour of a big venue, many people simply decide to have their baby shower at home. While it may not offer much in the way of room or setup space, using the mother's home as a baby shower venue is easy, simple, and practical, as it allows the mother to enjoy her day without having to worry about the difficulties that can come with transporting back and forth.
If having the baby shower at the mother-to-be's house isn't feasible, then hosting at the house of you or a loved one can also be an excellent choice. The other big benefit of having it as someone else's home is that it allows you to prepare a lot more in the form of surprises if that's something that interests you. Whatever you decide, a home baby shower setup may not be the most excitingly extravagant option, but it is often one of the most pleasant and comfortable.
Hiring Out a Baby Shower Venue
As with any other event or get-together, you don't have to prepare everything from scratch, as there are thousands of venues that can be rented out for the occasion. From halls to restaurants to park gazebos, depending on the size and needs of your baby shower, there are some lovely options to add a little extra class and/or structure to the occasion.
If you decide to go with this option, make sure that you do your research and find venues that can cater to your requirements. Not every function space will have what you need, and it pays to shop around for the right one before you lock the date in. One difficult factor to keep in mind is that expecting mothers aren't always going to be physically prepared to go out and physically exert themselves, and given the usual bookings of venue spaces, it can be more difficult to shift dates around than with home or marquee options.
Baby Shower Invitation Essentials
Wherever possible, your baby shower invitations should go out six weeks before the event. For some, this may seem excessive, but it gives you a chance to see how many people will be RSVPing before you start properly buying and ordering supplies for that many people. Besides, having invitations closer to the date will only heighten the chance that people already have plans or obligations they can't get out of, so make sure to avoid this wherever possible.
Baby Shower Favours
Quite often, people like to provide little keepsakes to thank guests for coming and to remind them of the special day. So, if you're planning on doing the same, then this is something to plan well in advance. If your baby shower venue, food, decor etc. have a theme, then this is a great time to tie all of that together with a thematically-relevant keepsake. Just remember not to get too expensive and exorbitant with your choices, as doing this across multiple favours will be very costly.
Prepare Your Baby Shower Menu
As with any event, people are going to need food. So, whether you're getting professional catering or taking on the food duties as a DIY project, it's going to be an important factor in your planning journey. With your RSVP, request that anyone with food requirements tell you beforehand and plan accordingly. However, regardless of whether you're alerted to any specific restrictions or dietary needs, it's still good to have some options available just in case. You don't want some people to go completely hungry just because they didn't get the memo.
Additionally, keep in mind that it's the mother-to-be's special day, and they should have a say in the menu. Try to find a mid-ground between their preferences and catering classics. You should also always plan for more food and drink than you think you'll need, as you'd be surprised how easy it is to run out of food and end up in a difficult spot.
Whether you're hunting down baby shower venues or planning out the ultimate food and drink menu, baby showers aren't always the easiest thing to organise. However, remember that as much as you want it to be a magnificent event, it's the thought that counts. So, take it easy, and just do what you can to ensure the mother-to-be feels loved and cared for. That's all that really matters in the end.
Want to learn more about hosting and planning events? What more guides on how to get the most out of your marquee experience? Explore the Marquee Monkeys blog today!