The Rural Romantic – 6 Awesome Country Wedding Marquee Ideas
.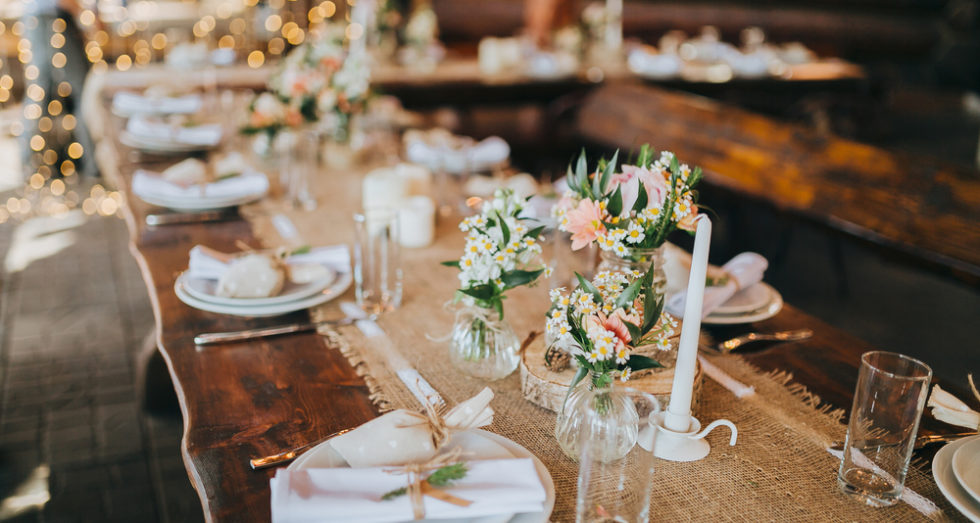 There's something about the country that inspires romance. The fresh air and breathtaking landscapes set the perfect backdrop for a rural wedding. As with all stunning outdoor events, the true beauty should be captured in a space that best highlights the unique location. This is why marquees continue to be a leading choice for couples who want to bring some magic to their special day.
6 Country Wedding Marquee Ideas To Consider:
If you're tying the knot in a rural destination, prepare to be inspired with some country wedding marquee ideas that you and your guests will remember forever.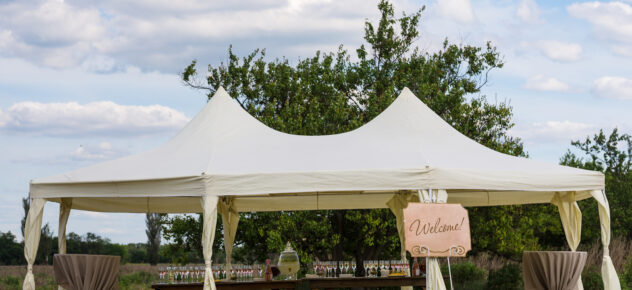 Attach a projector
This may not have crossed your mind, but it's a great way to boost the mood and add a slideshow presentation to your day in a non-obtrusive way. The benefit of marquees is that they are white, thereby forming the perfect backdrop for your beautiful images or videos. Pull together a collection of media that captures your origin story, and let it run throughout the reception. This is a country wedding marquee idea that will be enjoyed by your entire guest list.
Complement with rustic furniture
The beauty of a marquee wedding is that you do not need to comply with the traditional table and chair configurations. Given it is an outdoor event you can choose the furniture you want, and a rustic style goes a long way in establishing the country feel of your wedding. Visit some local op shops and start sourcing some unique pieces that look like they're from a different era. Mismatched? Even better. Your rustic selection will heighten the outdoor feel of your wedding marquee and will make for a unique and comfortable experience for all.
Barrels for cocktail tables
No matter how many chairs you litter your marquee with, everyone always ends up on their feet. Instead of putting some cocktail tables around the marquee, choose wine barrels instead. This immediately sets the scene for a rustic soiree, and they are at the perfect height. In an established venue, something like this would look silly, but the beauty of a marquee is that it lends itself to this style of decor. If you speak to the local wineries in the area of your wedding, you can see if they would like to donate or lend some barrels to your big day.
The right entertainment for country wedding marquee ideas
Your country marquee wedding idea is deserving of the right entertainment. An acoustic singer or duo perfectly sets the scene for your ceremony or reception, and is a relaxing welcome to your guests. It can be tempting to hire a DJ or simply throw on a playlist, but to keep that rustic energy alive you should opt for live entertainment. These artists will typically know all those favourite classics and perform the covers to perfection. You'll never regret hiring live entertainment.
Signature drinks and cocktails
You've taken great care in the planning of country wedding marquee ideas, so why not have a little bit of fun with it? Have your bar design a rustic-inspired cocktail that will have your guests line dancing before the cake cutting. As the country breeze blows through the marquee, there is no better drink option than a local country classic. You can complement this cocktail choice with a selection of wines and beers that are brewed locally.
Warm colour palette
When we think of the country, we think of a warm colour palette. Dusty pinks and rich browns should play a role in your marquee wedding theme, but you may also want to use white. Not only will this tie into the white marquee you have chosen, but it enhances these warm colours in a cohesive way. It also goes a long way in matching the stunning dress of the country bride.

There is a lot to look forward to on your wedding day, particularly if you are boot scooting around a stunning open marquee. With every decision you make about your big day, consider how it will look at day and night. If you're inspired by these country wedding marquee ideas, chat with our specialists at Marquee Monkeys and start bringing your dream day to life. Contact us online, or by calling 1300 934 414