How to Clean Up After an Outdoor Party
.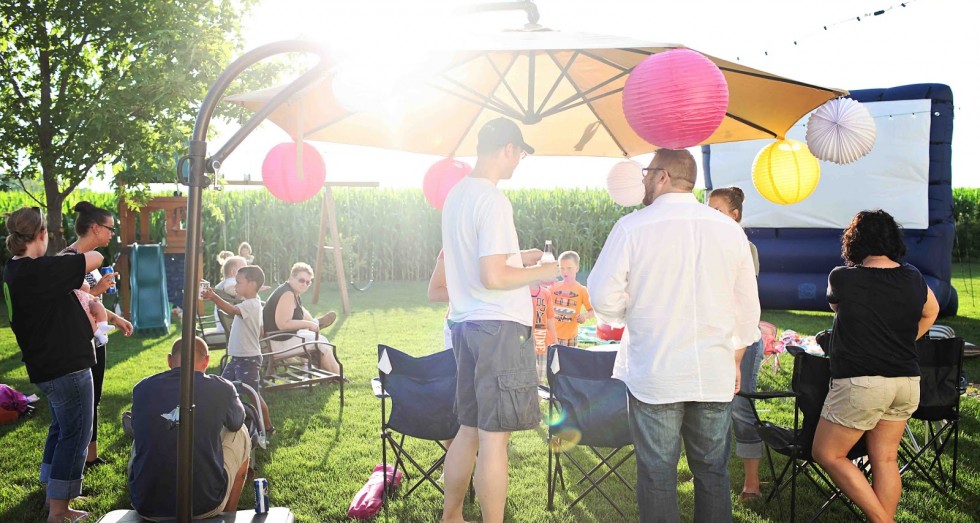 Us Aussies love nothing better than getting our mates over, throwing epic parties and entertaining guests right in our backyard. There's no better feeling than firing up the barbie and cracking open a few ice-cold stubbies or opening a nice bottle of wine. Next thing you know, the party feeling has taken over and you wake up the next day to a huge mess in your backyard.
Clean up time, whether you choose to clean up after the last guest leaves or leave it to the next day it's not such a fun time! Especially when you're exhausted from entertaining or with a headache from one too many the night before. How can you make cleaning up after an outdoor party a little easier? There must be a way that'll get your garden back in tip-top shape without having to call in the pros.
Read on to discover our tips to make cleaning up after your outdoor get together a breeze.
Start As You Mean To Go On
It might seem obvious to some but if you start with a clean area, it makes cleaning up so much easier. When prepping for your party, make sure your outdoor entertaining area is spick and span to begin with. Mow the lawn, arrange the furniture, set up lighting and candles. Be sure to clear away any party prep mess and leave bin bags and/or bins around the backyard so people can put their empties straight in. Mark them clearly so guests are aware of them and there's no confusion. This will save you having to pick up as much afterwards. Also, it's a good idea to make sure the kitchen is clean and the dishwasher is empty and ready to go in the aftermath.
Get The Right Tools For The Job
Get out all the tools and equipment you need to make the task at hand as easy as possible and bring them outside. Sweeping brushes, bin bags, rubber gloves, even the hoover – whatever makes the job easier and faster should be easily accessible. You can even prep these beforehand when you're prepping for your party so that they're ready to go when your guests leave or the next day.
Work In Stages
Come up with a game plan and clean up in stages. Start with glassware and bottles as they are the items that pose the biggest risk. Be sure to check for broken glass and clean this up first – you don't want a trip to the A&E to be part of the clean-up process. If you do find broken glass remember to put on some rubber gloves. Sweeping is a safe way to pick up bigger pieces of glass and pressing a slice of bread on top of tiny fragments is another good trick for getting them up safely.
Next, move on to recyclables such as cans, paper plates, and plastic utensils as these can all be bagged up and loaded straight into the wheelie bin or taken to the bottle bank or recycling so they don't even have to go back inside your house.
Next, move on to food leftovers and dinnerware, as these will be heading back inside to the dishwasher. If you've used it for your party clean your barbecue next.
Lastly, wipe down any surfaces and take down any party decorations that you might have put up. Check that outdoor lights have been turned off and blow out any candles or mosquito repellent coils. Check under your garden furniture for empties as you rearrange it.
Cleaning Up After An Outdoor Party Needn't Be A Headache
By doing a little bit of cleaning prep, coming up with a game plan and working through the task at hand in a methodical step-by-step way, cleaning up after your outdoor party needn't be such a chore. If there are any of your mates still hanging around from the night before, you can always give them a job too!