How To Plan A Stress Free Marquee Wedding Reception
.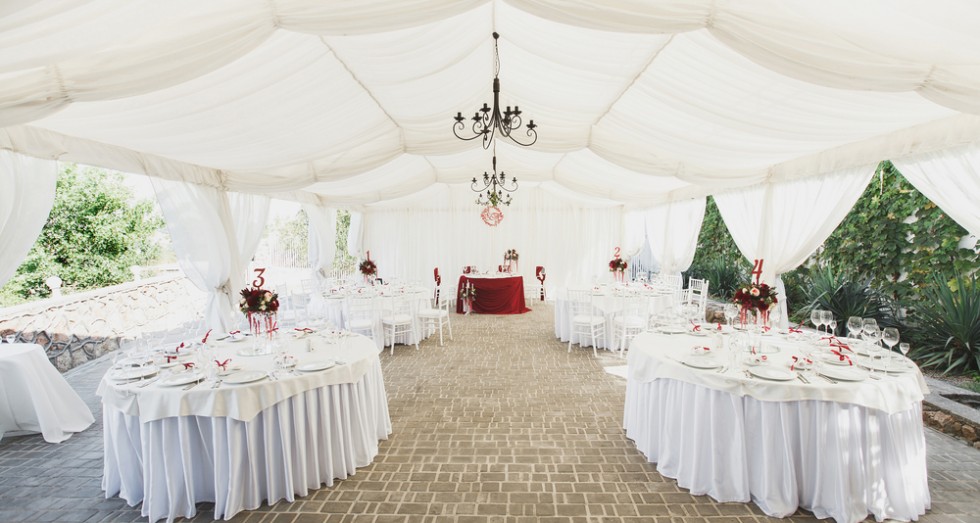 Congratulations, you've said "I do" and now you're planning for the biggest day of your life!! Making the decision to plan a marquee wedding reception means that you can truly personalize your venue and save some heaps of money in the process. It also means that you will need to undertake some careful planning to ensure everything runs smoothly so you can relax and enjoy your big day when it comes.
Below are some key points to consider when planning your marquee wedding reception.
1. Wedding Reception Location
Getting married in Melbourne allows you the luxury of choice. The backdrop for your big day could be anything you wish. But with choice comes confusion and debate and we'd recommend you decide on your location first before planning out the finer details. How about the Royal Botanic Gardens? A ready-made beautiful location with stunning scenery to plan your natural, floral theme around.
2. Choosing A Marquee
When it comes to the marquee itself, one size truly does not fit all. With many sizes and styles of wedding marquees to choose from, this should be your next step when planning. It's recommended that you start looking for your preferred wedding marquee hire company approximately 12 months before the big day to ensure that they have everything available for you. Whilst we can't speak for everyone, we absolutely love a marquee wedding and you'll often find that marquee companies bring bags of fresh ideas to the table as well. The two most common styles of marquees are the teepee marquee and the classic white marquee; both of which can be personalized to create your perfect venue.
3. Wedding Reception Travel Arrangements
Now you have chosen your perfect location and ideal marquee it's worth considering how you and your guests will arrive. This is especially poignant if you've chosen a more rural location within Melbourne. Classic buses and coaches are a great way to make sure your guests arrive in style but if that doesn't fit in with your theme make sure there are ample parking and a clear path to the venue. There's nothing worse than wading through the mud in your brand new heels!
4. Don't Forget The Power
We see it all too often where marquees look fantastic but are not suitably powered to host your DJ and awesome aesthetics. Whilst power arrangements are typically last on the 'to-do list' we strongly recommend you keep this in mind when choosing your location and planning the inside of your marquee. Most couples choose to hire generators which is the most cost-effective method of powering your wedding reception whereas others have attempted daisy chaining power cords (no, we didn't agree to this!). It's a good idea to make contact with your event suppliers or find a marquee company that also offers party hire services so you can get all that you need under one roof.
Summary
Planning the perfect marquee wedding takes time and careful consideration. Thinking about these four key aspects will guide you to your dream day and take the stress out of planning your wedding. Additionally, finding other event suppliers to assist with your wedding can also be helpful. There are many great companies out there who will go the extra mile to make planning your wedding as stress-free as possible.