Our Different Types Of Marquees For Weddings & Parties
.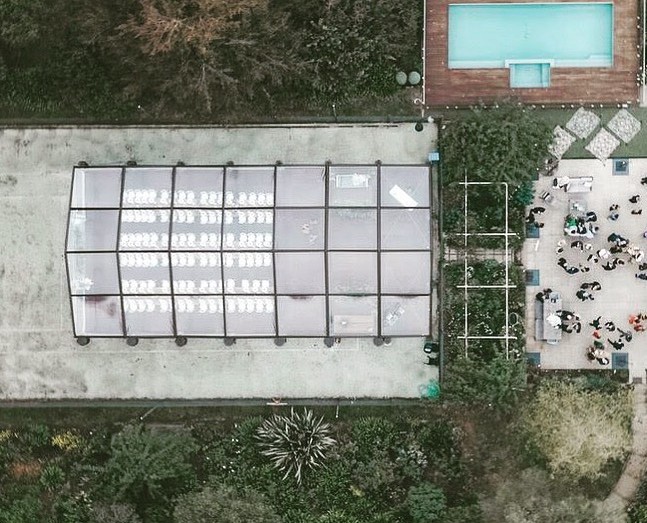 Summer is a mixed blessing for partying enthusiasts. On one hand, the wonderfully warm weather makes it a perfect time to set up outside with some good drinks and good friends for a day of festivities. On the other hand, having the harsh Australian summer sun beating down on you for hours on end is as uncomfortable as it is dangerous for your skin. With that in mind, it's easy to see why more and more Australians are taking advantage of the benefits offered by marquees.
Whether you're tying the knot or simply trying to put on a fantastic backyard party, marquees allow you to appreciate the warm summer air without putting your comfort and skin on the line. However, with different types of events come different types of marquees. So, to help you plan for your next event, let's take a look at a few different types of marquees for weddings & parties.
Traditional Marquees
When talking about different types of marquees, it's best to start with the most common. Traditional marquees are characterised by their pole-to-rope construction and tend to be what immediately jumps to mind when people think of a marquee. Aside from simply being a tried and tested classic, their vintage elegance makes them a perfect choice for garden weddings and house parties. Plus, if you've found a beautiful scenic space, these marquees will often offer open sides, allowing you to fully appreciate your surroundings whilst still being protected from the elements.
Black Marquees
Although the basic white marquee is exceedingly common for a reason, that bright colour scheme isn't ideal for every event, especially at night. That's where the new black marquee comes in. A black marquee provides the perfect ambience for evening events, offering guests calming, subtle surroundings and creating a beautiful panoramic effect when coupled with a clear roof. This is also an ideal choice for events that require the use of visual displays or specific lighting, as the dark-coloured walls simply fade into the backdrop of the night. Whether you're looking to create a romantic atmosphere or hold attention during a corporate event, the black marquee is a must-have for nighttime events.
Clear Span Marquees
As we touched on earlier, there will be different types of marquees suited to different environments. If you have found a location that is filled to the brim with stunning scenery, then why shouldn't your marquee hire choice embrace that? The clear span marquee is, much like our services, fully transparent, making it the perfect way to fully experience the outdoors in style and comfort. Given that couples will often spend a considerable amount of time selecting the perfect location for their wedding, the clear span marquee is a very popular choice for those special moments. Regardless of where your event is being held, a clear marquee will allow you to appreciate it in a luxurious way.
Why Work With Marquee Monkeys?
No matter the size or scope of your event, Marquee Monkeys is dedicated to ensuring that you are provided with the best experience possible. With marquees that come in 6m marquees, 10m marquees and 15m marquee varieties, you can feel secure in the knowledge that your outdoor shading needs are well taken care of. To learn more, or book your marquee experience, explore our pricing options, or contact Marquee Monkeys today!